Dates are a great fruit and have many benefits. The best dates are Iranian dates. The delicious flavor and high-quality Iranian dates make Iranian black gold a valuable fruit.
Sunexport company, one of the best and largest exporters of dates, has been trading with its customers for many years.
Dates suppliers in Iran
Iran is one of the best countries for the production of high-quality dates. This has led many domestic and foreign people to seek the use of Iranian dates. Fortunately, Iranian dates are still largely organic and one of the best and most economical crops in Iran. Iran has excellent conditions for the production of dates and cultivars. Sunexport's biggest advantage is the company's effective communication with domestic manufacturers. Our Iranian dates supplier also has very good domestic and foreign markets for selling dates.
Having the best and most advanced packaging system of Iranian dates, using refrigerated vehicles and completely new, and most important of all, the customer's trust in the company for several years as a back-end company with valid warranties in the purchase and sale of dates in Iran and the world have put our Iran dates company apart from the most recent exporting companies.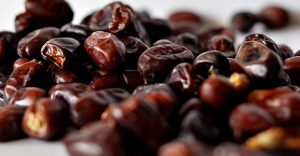 Dates are one of the most delicious fruits in the world. Dates are a product that not only has its own fruits, but also its nuclei, which have many medicinal and nutritional purposes(Dates benefits). High-grade fruit, rich in calcium, phosphorus, magnesium, and vitamins, is very useful for the health of the body.
Also, palm leaves and palms also have a lot of uses. The date energy is much less than the energy of sugar. So its consumption is much better and more suitable than simple sugars. The food value of dates is very high due to natural sugars such as glucose, sucrose, fructose, iron, fiber, and protein. The American Cancer Society recommends eating all 2 to 3 dates per day to all healthy people. Nutritionists recommend putting dates fruits in a food pyramid due to the high food value of dates.
Iran exports Persian dates varieties like Mazafati dates and Piarom, Kabkab, Rabbi, Shahani all of the world. Mazafati dates and Piarom dates are more popular with exports.
Mazafati dates
The most important and famous dates varieties that are cultivated abundantly in Iran is Mazafati. These dates are considered to be one of the most valuable and most tasty dates in Iran and the world. This date is well sold due to the interest it has among the people. The most desirable and most palatable type of Mazafati date is in the southern part of Iran in Bam city.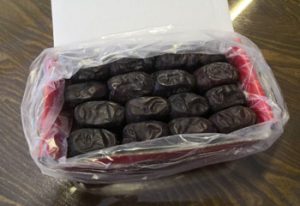 The Mazafati dates price in Iran varies according to the amount of domestic supply and demand, as well as the annual export volumes. In addition, the quality grade of the product, such as categorizing it into classical and second-grade dates, affects the price of Mazafati date. The weight of the carton and its color also affect the price of the date In Iran and the world. Sunexport will prepare types of Persian dates like Mazafati dates with high quality and reasonable prices for exporting to the countries of the world.
Piarom dates
Piarom dates are commercial grade and first class. This fruit is a special export date due to the high quality and marketable quality of these dates. These dates of sale are very good in world markets. Piarom dates are one of the most important and abundant dates in southern Iran. Due to suitable conditions for cultivating Piarom dates in Iran, it broadly grows in the Hajiabad area of Hormozgan province. The Piarom dates versus Medjool dates are acceptable quality. These high nutritious dates are a serious rival in the global market for Medjool dates. Furthermore, This Iran fruit has amazing benefits for diabetics.
Kabkab dates
Kabkab dates are another variety of Iranian export dates. This fruit grows extensively in the province of Bushehr and Fars province. Iran produces more than 50,000 tons annually. Kabkab dates are one of the best types of dates for direct consumption and industrial use widely used in the food industry. Kabkab dates are coarse, soft, and sweet texture, 18% moisture, very good taste, bright brown with very high juice.
Sunexport: Iran dates company(Import dates from Iran)
Our Iranian dates company is a recognized export brand in global markets. By always choosing the best dates from the manufacturers, it sells Iranian first-rate dates to most of the world's markets. Some of the qualitative dates are gathered by large and prestigious Iran dates exporters such as the Sunexport Company. After packing in the best forms and export structures, it is exported to most countries of the world in a fully mechanized and sanitary way. The quality and variety of dates in Iran are very unique. Most countries in the world, such as Russia, Indonesia, India, and China, buy Iranian dates.

Sunexport is one of the most trusted and most global brand names in Iran. It is also the great Iranian dates supplier and wholesale dates supplier ready to cooperate and sell dates abroad.
Our company is a date supplier in Iran always offers the highest guarantees and assurances to our customers as an international and reliable Iranian brand. Our company exports fresh dates fruits and dates product to a worldwide and domestic market as a purely Iranian, organic and highly nutritious product. All types of Iranian dates and products will process and packaged in a completely healthy process without the addition of any chemicals. For this reason, you will experience the taste and quality of a healthy and unbelievable product.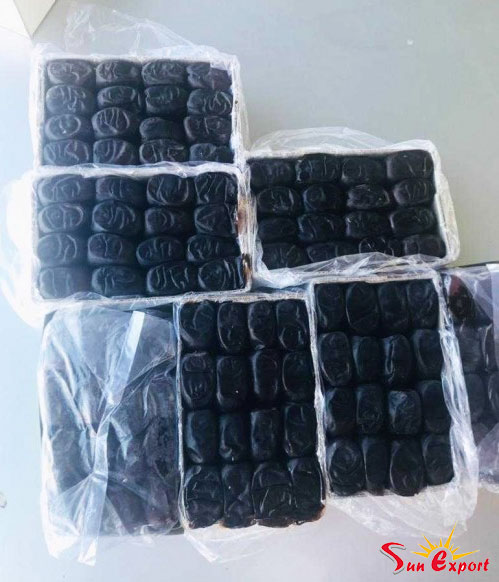 Buy the Iranian dates from Sunexport
We are committed to ensuring that products manufactured with the highest standards of health and quality are at your disposal. You can call our experts at Sunexport to register your order to buy world-class dates with a higher degree of quality. For more information about my Iranian dates supplier and order, please contact us.