Indonesia locates in Southeast Asia, which is the fourth most populous country in the world. Its high population has created unique opportunities for trade with this archipelago.
In recent years, this country was an excellent destination for Iranian goods and services of Iranian companies. So, Iran's export has been a significant increase in this country.
Throughout history, business in Indonesia has flourished due to its proper geographical location in important international waters. Therefore, access to many countries through its high seas and ports is the fantastic trading advantage of this country.
Iran is one of the most successful exporter countries in exporting food products to this populous country. Accessing the high seas, exporting different goods, cultural commonalities, and good political relations between the two countries have made exports to Indonesia a good option for Iranian traders.
Also read:Health benefits of Date seeds | Dates Seed Powder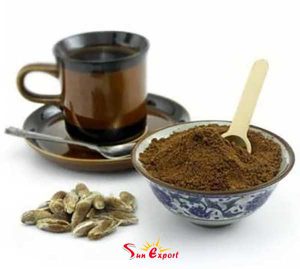 Date seed powder is a unique product that has many benefits, like dates. These small seeds contain essential minerals for your body. You can consume it like tea or added to some foods and take healing properties.
Another type of date seed powder adds to animal feed, which prepares in a different way. It is a very nutritious supplement for livestock and poultry.
SunExport Trading Company exports date seed powder in both types to Indonesia.
Exporting date seed powder to Indonesia (January 2021).