Date seeds, like dates fruits, have numerous benefits and use to treat and release many diseases, and also, date seeds, like many other kernels, including avocado kernels, mango kernels, apricot kernels, apple kernels…, have much nutritional value. Date seeds powder is made from burnt or roasted kernels.
This amazing powder contains compounds that are chemically composed of saturated and unsaturated fatty acids, zinc, cadmium, calcium, and potassium. Saturated fatty acids include stearic and palmitic acids, and unsaturated fatty acids include linoleic and oleic acids, which can inhibit the action of the enzyme 5α-Reductase.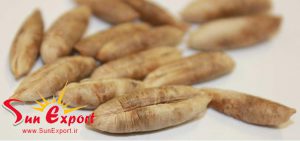 Date Seed Quick Facts
Name:
Date Seed
Scientific Name:
Phoenix dactylifera
Origin
The Middle East and especially in Iran, Egypt, Saudi Arabia, and Iraq
Colors
Brown and black
Shapes
Length from 1.2 to 3.6 cm, and the width from 0.6 to1.3 cm oblong, ventrally grooved, with a small embryo,
Health benefits
Prevent DNA damage, Useful in treating blood sugar problems, Antiviral Agents, Prevent kidney and liver damage, Antioxidants, Skin Benefits, Thickens Hair, Fights Free Radicals, Moisturizes Hair, Prevents Premature Greying
Physicochemical Properties
| | | |
| --- | --- | --- |
| 1 | Dietary Fiber Content | 81% |
| 2 | Water Binding Capacity | 500% |
| 3 | Oil Absorption | 400% |
| 4 | Phytic Acid | Negative |
| 5 | pH | 6.5-7 |
| 6 | Gluten | Negative |
| 7 | Particle Size | < 200 .im |
| 8 | Moisture Content | < 5% |
| 9 | Ash Content (db) | < 1% |
| 10 | Bulk Density | 150-200 gl-1 |
The amazing Health Benefit of date seed powder
Useful in treating blood sugar problems
Date seeds are very useful for diabetics and control blood sugar. This incredible powder has Insulin production properties. If a person has diabetes and high blood sugar, it's best to try a date kernel powder for a week.
Prevent DNA damage
Date seeds are rich in antioxidants that cause prevent damage to the body's DNA structure. further, date seeds are effective in boosting the immune system and nerves because they have numerous minerals. The nutritional value of dates and their kernels has made this fruit a valuable food source.
Prevent kidney stones and liver damage
Dates seeds help treatment for kidney stones and bladder diseases. Date kernels contain several medicinal compounds, one of which acts like corticosteroids and is used to treat kidney and bladder disorders, inflammation, and infectious diseases. The palm kernel has a crushing property and helps to break it down more easily by breaking and crushing the stones. Date seed full of Proanthocyanidins which helps to keep safe liver and kidney from any damage.
Antioxidants
Despite the small size of seeds but Date seeds are good sources of antioxidants. Research shows that the antioxidant of date seed protein hydrolysates can use as a potential functional food ingredient for health improvement. we can consider Iranian date seeds as a good source of natural antioxidants for medicinal and business uses.
Date seeds fiber
The date seed, which makes up 10-15% of the date's weight, contains an average of 1.73% dietary fiber. We can say date kernels are a rich source of dietary fiber.
This remarkable fiber's source After processing dates for date syrup, date paste, date sauce, or seedless dates, don't go back to the food cycle, and usually, factories use seeds as waste for livestock feed.
Therefore, date seed powder can treat gastrointestinal disorders, especially chronic diarrhea, and act as a powerful disinfectant and kill bacteria that enter the digestive system.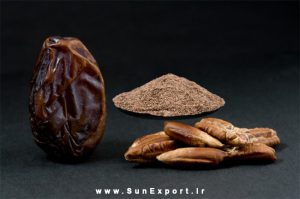 Drink Date Seed powder!
How can we consume date seeds?
Considering that date kernels aren't edible, we must turn them into powder. Date seed powder makes from burnt or roasted kernels.
Some people add date kernel powder to their coffee as an additive.
Add this powder into the warm water drink it like tea.
you can add date palm seed powder to your smoothies.
spread it on your bread or cakes baking.
Summary
Iran is one of the famous countries supplying dates, which exports high-quality dates to export such as Mazafati, Sayer, Rabbi, Shahani, Zahedi, etc. SunExport exports Iranian dates and dates products included Dates Syrup, Date Paste, Date Cream, Date Sauce, Dates Seed Powder, Dates Seed, Date Chopped, and Date Liquid Sugar.
We certify all products, that we export, guaranteed to be 100% natural and their quality which it purports to be. For any inquiries, do not hesitate to contact us.