SunExport, one of the best nuts and dried fruits company, is active in exporting Iranian nuts all over the world. Our two years of experience in export and customer satisfaction are two factors that make our company proud.
The good quality of Iranian nuts has attracted many consumers around the world.
Products
SunExport company offer a full range of Persian Nuts and Dried fruits Compatible quality and Really, Really good pricing
Iranian raisins
Iranian almonds
Fig
Iranian walnuts
Iranian Pistachios
Hazelnuts
Apricot
Dried Dates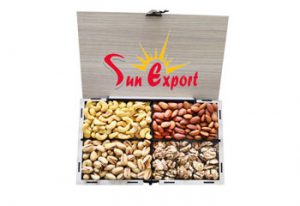 Contact us
All the necessary product information is available in the article section of the site.
For more information, feel free contact us.