On the first day of the visit of the Sunseas Business Group to Oman, The Our trading group met with members of the Oman chamber of commerce in Muscat.
Our business group visited Mawaleh on the first days of travel. Mawaleh is Central Market for Vegetables and Fruits in Oman.
Sunexport export team, our CEO Mr. Zaribaf, and Export manager Mr. Ghaffari also attended a meeting at the Iranian embassy in Oman. There was good talk about the expansion of trade and exportation products between the two countries. In the near future, there will be more business transactions between companies in both countries.
Also, on this 4-day trip, our trading team met LuLu hypermarket and Carrefour managers.
LuLu Group International opened its initial market in Abu Dhabi, United Arab Emirates. in 1995. Once the retail business state of affairs within the region began to modification with the entry of the Continent (now Carrefour). There are several lulu stores found within the emirate of the port. within the late Nineties, the lulu Center department shops were launched, and also the group expanded to alternative countries within like Oman.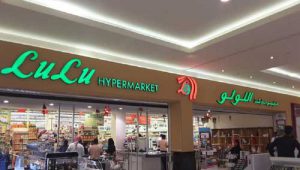 In this meeting, SunSeas Business Group had nice appointments with a number of Omani merchants to start our mutual cooperation exportation Fresh Fruits products.
For more information about our products, please visit My products.
Also, For pricing and product details, please contact us