One of the important reasons that Qatar has become Iran's best export market is its good political relationship with Iran. Geographically Qatar locates in the east of the Arabian Peninsula.
The country with vast gas and oil sources, which has made it one of the wealthiest countries in the world, but Qatar still needs imports from the rest of the world to supply some of the requirements.
Qatar is considered a country for trade and economic activity. It is like an island where the most reputable exporters from all over the world with different potentials are there, and this issue has provided an excellent opportunity for a variety of business activities.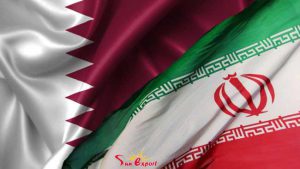 Iran's association with Qatar has prompted the government to consider expanding its economic relations with Iran in recent years, and therefore, Iran's exports to Qatar have increased significantly. Also, the development of trade interactions with Qatar has helped the development of Iranian shipping and ports, especially the port of Bushehr.
Date syrup is one of the energetic food, and It is the healthiest choice when you need more energy. This nutrient has the same attributes as dates. This beneficial nutrient contains phosphorus and iron, that if you consume at breakfast, activates nerve cells, also prevents anemia, and relieves rheumatic pains and arterial diseases.
Iranian date syrup is very popular in Qatar, and SanExport exports this product to Qatar every year. SunExport Company also exports other date products, including Date paste, Date cream, Date vinegar, Date seed powder, etc. The essential feature of our products is their quality, which has made That our company has a stable position in international markets.
Export to Qatar (September 2020)
For more information and purchase, please contact us.